Sixth Grade
In sixth grade the children begin the study of ancient Rome.  "This is appropriate, for the sixth grader now stands, like an ancient Roman, solidly on the earth, and craves facts and their relationship to one another."  Eugene Schwartz
Topics will include:
descriptive and expository writing
composition, including business letters and journalism
business math including interest, percentage and discount
proportion
tales of chivalry, poetry
ballads
foreign language – reading texts, humorous stories, free translations
music-descant, alto and tenor recorders, strings and winds
painting of landscapes, color contrasts, spectrum
sewing and pattern making
modeling
exact geometric drawing
black and white drawing
beginning use of saws, rasps, gouges, etc.
history of ancient Rome
geography of Canada, Central and South America
physics
geology and mineralogy
team sports
MEET THE TEACHER
Jeremy Criswell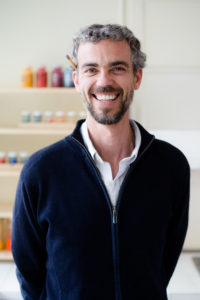 In his third year as lead teacher, Jeremy Criswell is proud to bring his class forward into the sixth grade. With years of experience in the arts he has had the chance to work with children of all ages, in schools and community centers throughout our region, creating lasting works of public art for public enjoyment. Through each project, he's had the chance to support and guide children in the process of approaching new forms of expression, and has helped them explore and find success as they apply themselves.
As an artist, builder, and parent he has been deeply fascinated with the idea of "the arc of a project." Each day that we put our best effort into something we care about adds to the last, and eventually, over time, we arrive at something wonderful. When we repeat this process over and over, we learn that we can accomplish anything, knowing all we have to do is start and our efforts and practices will see us through.
As a Waldorf teacher, Mr. Criswell gets to bring new and rich content daily. With each lesson, he sees his class discover, experiment, and explore. With each new project, he watches the children build on what they know and helps them reach toward what they've yet to learn as they continue across that arc.