Sixth Grade
In sixth grade the children begin the study of ancient Rome.  "This is appropriate, for the sixth grader now stands, like an ancient Roman, solidly on the earth, and craves facts and their relationship to one another."  Eugene Schwartz
Topics will include:
descriptive and expository writing
composition, including business letters and journalism
business math including interest, percentage and discount
proportion
tales of chivalry, poetry
ballads
foreign language – reading texts, humorous stories, free translations
music-descant, alto and tenor recorders, strings and winds
painting of landscapes, color contrasts, spectrum
sewing and pattern making
modeling
exact geometric drawing
black and white drawing
beginning use of saws, rasps, gouges, etc.
history of ancient Rome
geography of Canada, Central and South America
physics
geology and mineralogy
team sports
MEET THE TEACHER
Luke Barbee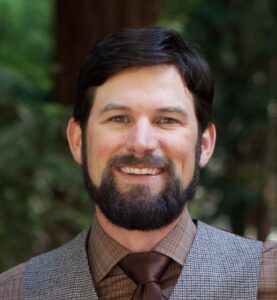 As a Southern Oregon Native, Luke spent his childhood exploring the forests, rivers, and parks throughout the Rogue Valley. When he wasn't climbing trees and getting dirty he was playing sports with his friends and brothers. His love of nature and the outdoors eventually turned into a personal and professional passion. He has spent over 2 decades educating youth both as a classroom teacher and an outdoor educator.
In his formal education he received a BS in Environmental Science from Oregon State University and a Masters in Teaching from Southern Oregon University, though he would tell you that most of his education came from the many places he has traveled and lived, and his deep interest in the human experience. After leading international teen service trips to places like East Africa and the Galapagos islands, and working as a wilderness leadership instructor, fate seemed to bring him to Waldorf education at the San Francisco Waldorf School, where he spent five years teaching science and outdoor education…and fell in love with the Waldorf way. Now, with his wife and two sons, he again calls Southern Oregon home. He loves being a part of the Madrone Trail community and supporting the mission to bring this wonderful education to the public.